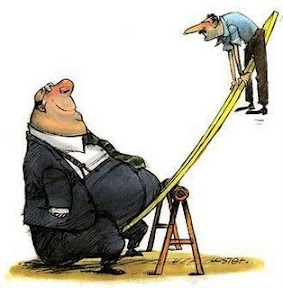 One of the hardest things for me is unbalanced relationships. You know, the ones where you feel like you give your all but the other person just keeps taking. The relationships where there is no give and take, no security because you don't know if you can rely on that friend. For myself, I usually look to cut those people off. I mean, they're leeches right? They can't just selfishly take and expect me to keep giving! It's like me always pushing up on the seesaw and they just keep sitting there, so I've got to go over and push their side down too. It's just not fair! So they should get off my ride! Right?
Jesus says no. He goes so far to tell us,
"But I tell you, love your enemies and pray for those who persecute you, that you may be children of your Father in heaven. He causes his sun to rise on the evil and the good, and sends rain on the righteous and the unrighteous." (Matthew 5:44 & 45 NIV)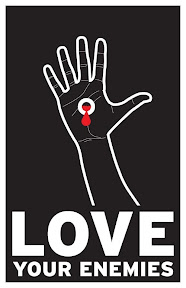 He tells us to love our enemies! How much more should we treat our friends (no matter how undeserving in our eyes) with grace and love. Ephesians 4:2 (NIV) tells us to, "Be completely humble and gentle; be patient, bearing with one another in love." Yikes! Bearing with one another in love. So, God wants us to keep on putting up with each other in love, not just tolerance. I mean, seriously, someone puts up with me, and I KNOW I'm not the easiest to bear with.
So even thought I want to give that person what I feel they deserve - one good push off my seesaw for their selfishness - the truth is, how can I, in good conscience, do that? God doesn't hand me what I deserve for my negative behaviors. Instead, he looked at our undeserving actions and said, "Whew! We better get these fools a Savior, quick!"
Furthermore, His word says, "Whoever claims to love God yet hates a brother or sister is a liar. For whoever does not love their brother and sister, whom they have seen, cannot love God, whom they have not seen." (1 John 4:20 NIV) So actually, I can't really love God if I stop showing love to those around me, even the ones who may get on that one last nerve or suck that one last bit of energy without thinking to ever give back.
Real talk, people get on our nerves. And we get on people's nerves. The trick to success, even though it may be hard to do, is to put pride to the side and give grace as fully as we receive it. Yes, pride. I mean, really, who do I think I am that someone needs to be deserving of my friendship to have it? Again, Ephesians 4:2 (NIV) tells us to, "Be completely humble and gentle; be patient, bearing with one another in love." The first words of that scripture tell us to be completely humble first. Then it says be gentle. Then it says be patient. We can't bear with others in love if we think too highly of ourselves.
So as we deal with each other, let's remember the words at Romans 12:17 - 19 (MSG):
Don't hit back; discover beauty in everyone. If you've got it in you, get along with everybody. Don't insist on getting even; that's not for you to do. "I'll do the judging," says God. "I'll take care of it."
Don't punch that person off of your seesaw of life. Trust God to take care of it and just keep on loving & giving grace freely. You might be surprised at how strong you actually get.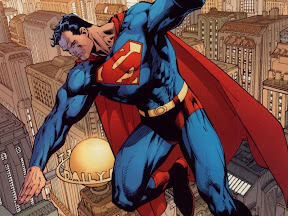 ~*CAT8*~
BlogPress @ iPhone